Did you know that the Association for Science in Autism Treatment (ASAT) is primarily a volunteer-based organization?
The important work that the Association for Science in Autism Treatment (ASAT) does to promote science-based treatment for individuals with autism, create accessible and free content, and counter misinformation simply could not happen without our volunteers. First and foremost, ASAT's mission is to disseminate evidence-based treatment options (backed by well-conducted, peer-reviewed research) that are safe and effective. We strive to bring a critical eye to new or fad treatments, aiming to prevent the waste of precious time and money for the autism community, and review and combat false information about autism and its treatment. Currently, ASAT has dozens of volunteers working diligently to share accurate information about science-based interventions for autism. Our volunteers come from a variety of backgrounds and disciplines, including both seasoned and young professionals, family members of individuals with autism, and students ranging from high school to post-doctorate. Volunteers serve on our board of directors, participate in our Media Watch initiative, and support our social media efforts.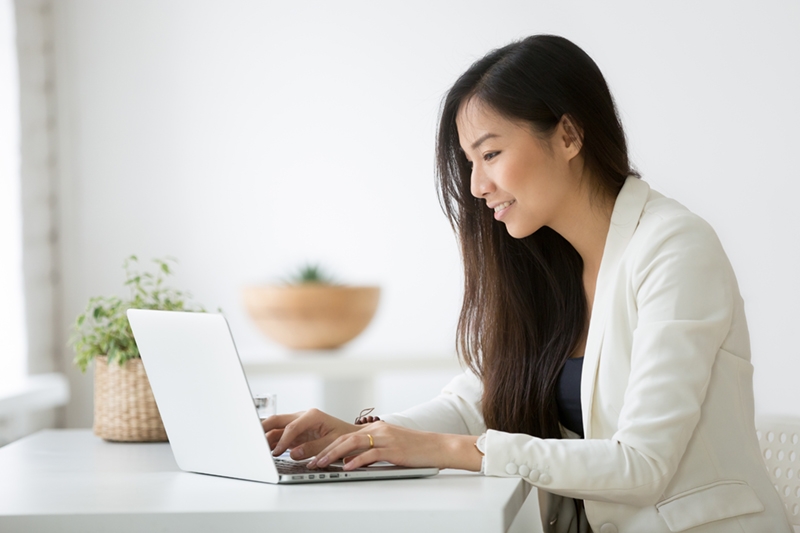 Many of these volunteers are currently, or were previously, participants in ASAT's Externship Program, a structured, 150-hour, volunteer experience that typically spans 12-18 months. Over the last several years, we have had externs from all over the United States, as well as Australia, Brazil, Canada, India, Ireland, the Philippines, and the United Arab Emirates. During the ongoing challenges associated with the COVID-19 pandemic, the ASAT Externship has continued to provide a unique opportunity for participants to obtain a wide array of experiences from their homes and on a schedule and pace that fits in ith their professional and family responsibilities.
As part of this structured experience, externs engage in a variety of activities, including but not limited to the following:
Identifying and working toward three individualized goals to help make the externship experience as relevant as possible to their interests, needs, and career path
Sharing progress toward individual externship goals with their externship cohort at 50-, 100- and 150-hour intervals
Participating in group supervision via videoconference every three weeks
Completing initial training modules that focus on supporting science in social media, proofreading, and editing, writing for a consumer audience, authoring letters to the media, reviewing research, and dissemination
Proofreading new content for ASAT's monthly publication, Science in Autism Treatment (SIAT)
Reviewing and proofreading existing website content
Submitting at least two letters to the editor of a recent story about autism treatment as part of our Media Watch initiative
Promoting US and international dissemination by creating awareness regarding our free and comprehensive offerings
Joining efforts to garner new subscribers for SIAT
Additional opportunities available to Externs include, but are not limited to, the following:
Writing synopses of published research related to specific autism treatments
Creating new content for ASAT's website including specialized pages for key stakeholder groups such as parents, educators, medical providers
Authoring or co-authoring articles for SIAT (e.g., book reviews, Clinical Corner responses, treatment summaries)
Participating in a Journal Club and earning CE credits at no cost
Participating in non-profit grant research and the writing of grant proposals
Participating in conceptualization and development of ASAT's print materials (e.g., posters, memes)
Translation of our content into other languages
Interested in Learning More?
The ASAT Externship will provide experiences that may benefit your knowledge, career and professional developments, and the autism community at large. Several of our current and/or former externs have taken the time to provide their input on the overall externship experience:
"As the parent of an adult diagnosed with autism, I have learned a great deal from my externship experience at ASAT. In the beginning, I felt intimidated by the fact that I was the only non-professional among the externs. However, I was welcomed by an encouraging and understanding group that made me feel an integral part of the team. Not only have I gained new skills, such as conducting interviews and participating in social media projects, but I have also become a more confident and effective advocate for my daughter and other parents in my community. I would strongly encourage other parents to partake of ASAT's Externship program." (Franca Pastro, BA, Victoria, BC, Canada)
"The Association for Science in Autism Treatment works diligently to bring science at the forefront of the conversation about autism treatment and working behind the scenes as an extern to help with this effort has been an amazing experience. It's so great to work with a team of people who truly dedicate themselves and their time to making a meaningful difference in the lives of individuals with autism." (Brizida Vinjau, MS, BCBA, Toronto, Ontario, Canada)
"The externship has been an invaluable experience for both my personal and professional development. It has allowed me to connect with an intelligent and motivated group of individuals committed to promoting science in autism treatment. Externs come from diverse backgrounds ranging from high school students to post-doctoral professionals, allowing all participants to take on the roles of both mentor and mentee. In addition, the externship is a highly individualized experience. Externship coordinators personally work with each participant to select goals that will benefit both the individual and ASAT as an organization. Participants are provided ample support as they work to fulfill their goals, while also being given the freedom to progress at their own pace and direct their own activities. I have benefitted immensely from this experience, and I hope to stay connected to ASAT after my time as an extern is complete. (Adriane Miliotis, MA, BCBA, New York City)
Below are some testimonials from externs about how to make the most of the experience:
"ASAT has always had an individualized goal-oriented approach. In the first few weeks of my externship, they helped me identify personal and professional goals to advance my existing skill sets and have helped me reach these goals throughout my externship. To make the most out of the experience, it is critical to be involved with existing and future projects that will help you meet your individualized goals. ASAT has always supported each extern in meeting their goals while also benefiting the organization and their audience as a whole." (Briana Ostrosky, MA, BCBA, Bridgewater, NJ)
"To make the most out of the externship, it is helpful to always keep in mind your personal and professional goals; the reason you came to the externship. ASAT externs are fortunate to be able to largely blaze their own paths and engage in activities that are meaningful to their personal lives and/or careers. If there is something that interests you or something you would like more experience with, ask! ASAT externs are a group of innovative, intelligent individuals from all walks of life. Each extern's ideas matter, so be sure to share them. Just as ASAT can make a difference in the lives of many, so too can you make a difference at ASAT. Step up, stay engaged, and never forget the lives you can change as an ASAT extern." (Renee Wozniak, PhD, BCBA-D, Phoenix, AZ)
"Starting the externship, I was both excited and nervous about what it would entail. The entire process has been clearly outlined, with expectations and assignments laid out in a manageable, yet challenging way. The calls are geared to reflect on the group's progress in meeting goals in the past month and allow us the opportunity to ask questions and learn about other experiences. The externship not only provides the experience of disseminating ASAT's mission, but really helps you grow professionally, both as an individual and as a part of a larger group. (Karrie Lindeman, EdD, BCBA-D, Long Island, NY)
We are very pleased to share that many of the externs who graduate from our program have continued to remain with us in some formal or informal capacity. In fact, two current members of our board of directors were past graduates of our externship program.
Interested in volunteering with ASAT, but perhaps the externship program does not sound like the commitment level you are seeking?
We welcome the time and talent of other volunteers with skills in graphic design, language translation, marketing, database management, online research, Google ads, fundraising, grant writing, website navigation, and social media utilization.
David Celiberti, PhD, BCBA-D, is Executive Director and Marcia Questel, MSEd, BCBA, is the Externship Coordinator at the Association for Science in Autism Treatment. If you would like to support ASAT as a volunteer or Extern, please complete and submit the ASAT Volunteer Application or the ASAT Externship Application to dceliberti@asatonline.org. Please communicate your specific interests, so that your work with ASAT can be a mutually satisfying and meaningful experience. We are always looking for passionate individuals to join our team. Help us communicate our information more broadly and make more people aware of our offerings. We hope to hear from you.