On Friday, May 30th, 2014, I woke up to one of the most devastating phone calls I've ever received. My best friend for almost a decade, Joshua Drury, who was in his mid-thirties at the time, had taken his life.
Joshua had served many years in the U.S. Army prior to our meeting. While he told us stories about his time in the military over the years, including many that involved him off-roading in tanks (his favorite ones to tell), there was a lot he stayed silent about. Many struggled wondering if we had known more, if we could have helped him in some way. Yet his pain would always remain a mystery to those who loved him.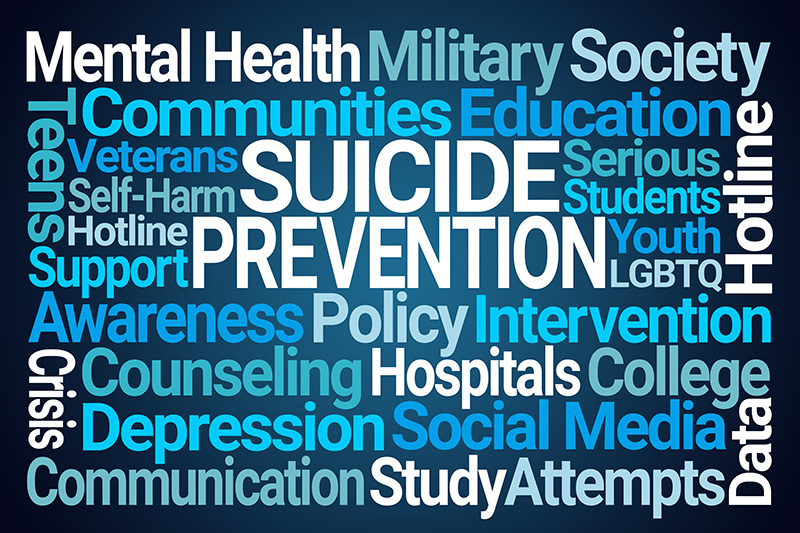 Unfortunately, my friend Joshua's story is not an uncommon one.
Veterans comprise nearly a quarter of suicide deaths in the United States, every year. The suicide rate is over 1.5 times higher than that of the general population. To put this in better perspective, about 20 veterans commit suicide every single day. Not only that, but Veteran suicide-related deaths are increasing at a greater rate than that of the general U.S. population.
The Factors Behind Disproportionate Suicide Rates
There seems to be a wide number of factors that contribute to the risk of suicide among veterans. Military service can lead to a variety of mental health issues, the most common being Post-Traumatic Stress Disorder (PTSD), and depression, as well as other serious conditions like substance abuse disorders and chronic pain.
To complicate matters, veterans often experience systemic barriers in their attempts to access much-needed health care. The Department of Veterans Affairs (VA) has stated many times that preventing suicides is a top concern and clinical priority, and has made a variety of resources available to the community, including therapy, mobile apps, and other trainings.
However, a wide number of bureaucratic hurdles, including availability of healthcare providers, long wait times, and financial qualifications and concerns, prove to be never-ending obstacles that discourage veterans from trying to obtain the care that they need.
It is interesting to note, that while access to healthcare services may be a hurdle for many veterans, in a 2020 report from the VA, a staggering 40% of those who received care from the Veterans Health Administration (VAHA), had an encounter with them at least once within the year leading up to their death. Other research indicated that 56% of male VHA patients with substance abuse disorders who died by suicide had a VHA encounter within a month before their death, and 25% the week prior.
These statistics make a very profound statement: how absolutely critical it is to be able to identify patients experiencing suicidality–including suicidal thoughts, plans, self-harm and suicide attempts–and to be able to connect them with evidence-based treatment options.
The VA's 10-Year Suicide Prevention Plan for Veterans
In 2018, the VA released a 10-year strategy to help prevent suicide among the veteran population. This plan included a wide variety of approaches, including better treatment plans and services for veterans identified as high risk, and emphasizing suicide prevention initiatives.
One of the components of this initiative, included a universal screening. This screening briefly assessed patients for risk of suicide upon intake at a health care facility. It was conducted regardless of whether the patient was exhibiting signs of suicidality.
Over the past few years, research on this screening has indicated that it was effective in identifying suicidal risk from the entire population, verses just those seeking mental health care.
Even data outside of the VA medical system seems to indicate similar results. Looking at the general population, research has shown that about half the people who die by suicide visited a mental healthcare provider in the months before their deaths. Including a universal screening as a part of comprehensive suicide care, can greatly aid in the prevention of unnecessary deaths.
These screenings are so important, that between the screening and evidence-based interventions, the reduction in total suicide attempts was over 30% in one year of data that was analyzed.
Charities That Support Veterans' Mental Health
There are a wide number of charities that help support veterans and their mental health needs. This list encompasses some of the more well-known and larger ones, including: the Wounded Warrior Project, Headstrong Project, Combat Stress, and K9s For Warriors.
Wounded Warrior Project: Mental Health for Wounded Veterans: The Wounded Warrior Project was founded in 2003 by a group of veterans with the desire to help wounded servicemen and women. They offer a variety of vital services, including mental health services.
Headstrong Project: Evidence-Based, Trauma-Focused Treatment: The Headstrong Project was founded in 2012, to provide mental health services to military personnel and veterans. They provide these services free of charge, regardless of discharge status or military branch.
Combat Stress: Mental Health Support for Veterans: Founded in 1919, Combat Stress was created by a group of philanthropists who wanted soldiers affected by "shell shock" (or what is more commonly referred to as Post-Traumatic Stress Disorder now), to be rehabilitated. The charity provides mental health services to all veterans after their involvement in conflict.
K9s For Warriors: Service Dogs for Veterans: K9s For Warriors was founded in 2011, by a mother who noticed how a dog helped her veteran son's mental health, after he was diagnosed with PTSD. Today, they train shelter dogs to become service dogs for combat veterans returning from service with PTSD.
While the Future Looks Optimistic, There's Still Need for Improvements
In the 2022 National Veteran Suicide Prevention Annual Report, data from 2001-2020 was analyzed. The report findings indicated that there was a drop in suicides over the last few years, about 350 from 2019-2020. However, the statistics still hold true–one quarter of the nation's suicides are veterans, and even with the improvement, there were still 6,146 veteran suicides in 2020.
In some studies and analysis', the rate of suicide among veterans may be more than double with federal officials report, because of undercounting related to drug overdose deaths and service record deaths.
Although there is no simple solution to the devastating problems surrounding suicide within the veteran population, there is clearly hope for the future. With approaches like universal screenings and evidence-based therapies and interventions, we can continue to help save veterans lives.
For civilian help regarding suicide, contact emergency services or the National Suicide Prevention Lifeline at 1-800-273-TALK.
If you are a veteran and are having suicidal thoughts, or you know someone who has served that might be, contact the 988 Veteran Suicide and Crisis Lifeline, by dialing or texting 988.
Claire Szewczyk is a Digital Content Coordinator at Hill & Ponton, P.A.