Mental health stigma affects all of us. It is so ingrained in our society, that we have to consciously choose to share or not to share our experiences or connections to mental health challenges. This conscious level decision-making brings a processing we engage in asking ourselves either, "Am I willing to deal with the consequences?" or "I am willing to deal with the consequences." It's strikingly simple yet equally impactful, the question or the statement… the question mark or the period. It's nuanced, but both very emblematic of the weight it places on each of us.
I present stigma through the lens of conscious and unconscious bias. Over our lifespan and the lifespans of those who raised us and those who raised them, back through generations, we are exposed to accumulated biases so compacted and deep-rooted in our lives that they become our facts, reducing the definition of what is a "fact" as much as it has eroded in our general society today.
There are very active campaigns to normalize mental health challenges as part of the human experience; to remove the isolation and pain, increase understanding and to bring recovery, hope, and healing to our lives for today and for our children. And yet, mental illness has also never been more vilified. People are committing crimes and atrocities, gaining momentum in our society, making each of us scared and on edge, not knowing when this will personally affect us. Critically, these acts of violence are immediately connected to mental illness, by the media and general society, all asserting that the person must have a mental illness. Fighting mental health stigma is like pushing a boulder uphill. Alone, by myself, I cannot not do this but as a community, we can do anything.
For as long as I've been an administrator, I've known the value of organizational culture and have taught other administrators how to cultivate it, sometimes in the face of massive opposition often pushing towards some form of agency-transformation. Regarding Anti-Stigma work, I propose that this work is as complex, even amongst those of us who work in the mental health field. That is how pervasive and deep the stigma lives.
When we think of mental health stigma, we may think of our communities, friends and family. As mental health providers we attend to how mental health stigma impacts our staff and our organizational culture. We are all representative of our society and equally exposed and impacted by prejudicial beliefs. So, knowing this, how does stigma present itself within our four walls? Even we well-meaning mental health providers can unintentionally express bias against those whom we proclaim to help. This is more likely expressed in judgements, stereotypes, and expectations or in our lack of expectations. With the prevalence of mental illness measured at 26% of people in our society, we can comfortably assume that our workforce is impacted by employees included in those numbers. We are society and society is us. This is nothing that should shame us. Instead, let's focus on our resiliency and how, despite any challenges, we are living life in a manner in which helps and supports others on their own journey.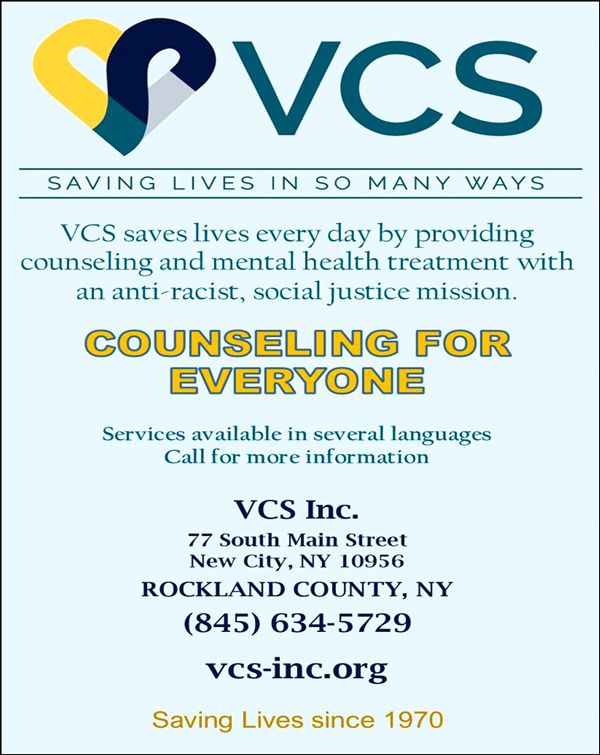 Within our workforce, there is only one discipline that requires a staff person to be in recovery from a mental health challenge and to disclose it. Our Peers have an amazing position where they get to support and to be supported. But we know that stigma remains. Over a decade ago, I observed a social worker say very mean things to a Peer staff. Experiencing this and dealing with the aftermath, placed me in the unique position to learn from those mistakes. It taught me to share my expectations with staff. I need to communicate that each person is needed, and each discipline is equally part of the team for our work to flourish. We are to work together with respect. I thought that it wasn't necessary to discuss this as it should be the natural course of professionalism. However, when a new discipline is introduced, precision care must be taken to introduce the who, the why, the benefit and the impact we can all have through everyone's specialty.
To do this anti-stigma work, it's easier to work with what is within our span of control. I may not be able to change the whole of society, but I can move my place of business in the right direction, and it begins with me. We can be brave and say, "I am willing to deal with the consequences" and to work steadily until safety and acceptance will be nurtured among the staff. Although my role is not that of a Peer, that does not mean I am without mental health challenges. I am professionally a social worker and that does not mean I am without mental health challenges. We must learn to work inclusively. To do this, lets:
Create safety by adding the following to advertisements and job descriptions, "people with lived experience are encouraged to apply" for every discipline as well as other positions within the organization.
Create safety by NOT requiring people to disclose but instead set an example for your team by normalizing some behaviors they see in the people they work with. Not everything is pathological. By sharing your experiences, over time, they will share theirs. This is gentle guiding and leading by example.
Share news of people in positions of influence and or power as they disclose their mental health challenges. Self-disclosure is on the rise and the more we are exposed to it, the more we support and encourage it.
Ensure your management team and supervisors engage in Mindful Leadership so that they are in tune with their internal emotional landscape before responding to a situation. We may get angry or disappointed but as leaders, we don't gain respect through strong emotions.
Keep close ties with your team, especially your Peers, as they historically have experienced stigma in our line of work.
Transparency is healing. I am CEO of VCS Inc. and I've experienced anxiety and depression. I am resilient, responsible, caring professional and effective in leading my organization and in my relationships with family and friends. I am transparent because I believe that when each of us normalizes our experiences, then we are truly practicing anti-stigma work. I believe in "Counseling for All" and through this simple declaration, I am breaking down stigma. I encourage you to join me.
Ruth Colón-Wagner, LMSW, is CEO and Executive Director of VCS Inc. For more information, email  rcwagner@vcs-inc.org.