Centers for Medicare and Medicaid Services (CMS) policies present an ever shifting landmine of standards and benchmarks that must be understood and adapted to year after year. While these changes are important in eventually achieving better budget-neutrality in healthcare, they do create additional stress for healthcare leaders that must adjust business strategies each year to try and reach a moving finish line.
Healthcare organizations that are able to understand and lean into these changes will not only be able to successfully meet benchmarks, but leverage the policies to improve their quality of care and bottom line.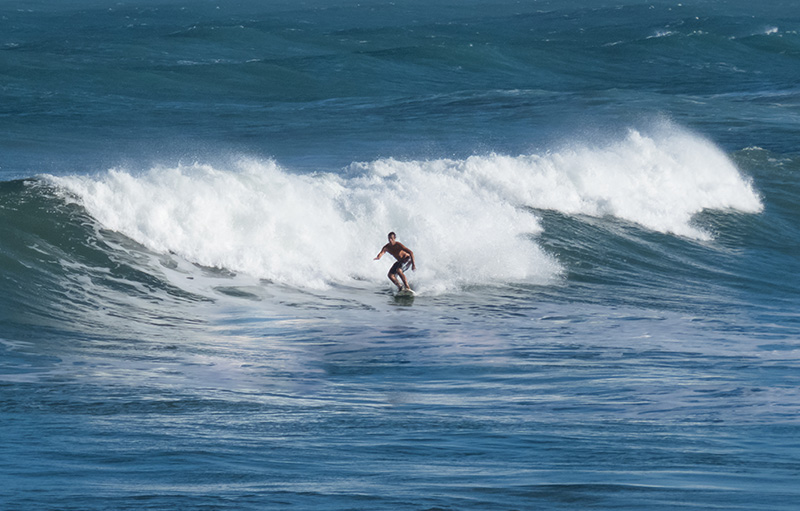 Ever-Shifting Policies: Learning to Ride the Waves
Growing up in Southern California, surfing was and is a large part of my life.
Being out in the water, surrounded by the waves, forces you to quickly learn how to adapt to changing winds, tides, and swell directions—recognizing the difference between good waves, the best waves, and waves 'close out' or crash all at once, leaving the rider nowhere to go.  Being able to see, adjust and thrive with constantly shifting conditions is critical to mastering surfing—and making it fun.
This year, CMS policies have included a number of impactful changes—including adjustments to the 2021 Physician Fee Schedule, triple-weighted medication adherence and quadruple-weighted patient satisfaction scores, and expansion of ESRD support for Medicare Advantage. While riding these waves of change will require initial effort upfront to adjust, many of them can be leveraged to improve quality of care at lower cost with the right digital health support.
Waves of Change: 2021 Policy Changes to Be Aware of—and How to Address Them Through Digital Health
The 2021 Physician Fee Schedules
The 2021 CMS Physician Fee Schedules reduced conversion factors for calculating rates by 10 percent—which means that while some providers look forward to increased reimbursements, many others will see a decrease.
Digital health platforms support health plans in improving member care between clinical visits to improve outcomes while keeping costs manageable—facilitating regular member check-ins, capturing metrics like glucose levels and blood pressure, and flagging changes in behavior and alerting support teams clinicians when follow-up is needed. 
By automating adherence and care plan support through technology, plans can minimize the overhead needed to staff teams that follow-up with members. In addition, as platforms only flag provider attention when members are non-adherent, plans can ensure members are getting the care they need, protect physicians from alert fatigue, and minimize the need for lower-reimbursed visits.
Patient Satisfaction Scores
The 2021 CAHPS scores are quadruple-weighing member experience, yet many health plans struggle to move the needle on these scores. Why?
Knee-jerk reactions to improving CAHPS scores often involve increasing services and preventative care, but studies have shown such efforts have had little impact on increasing member satisfaction. Instead, members need healthcare—and technology—that is tailored to both their needs and situations. As one 2019 study shows, 70 percent of members select health plans based on the availability of digital health supports like preventative care reminders, and 77 percent want support with medications and keeping prescriptions filled.
Great organizations like Health Tech 4 Medicaid are raising awareness about the gaps many communities face when trying to access health—and about digital solutions that start with meeting individuals where they are. Making programs that members can participate in, and using technology the members already have (like a smartphone) can be the first step in a smoother healthcare experience—and better member satisfaction.
Triple-weighted medication adherence
This year, Medicare Advantage Part D is triple-weighting medication adherence measures. With medication adherence accounting for approximately 15 percent of a health plan's overall star rating, plans that are able to master improving medication adherence can strengthen overall Stars scores.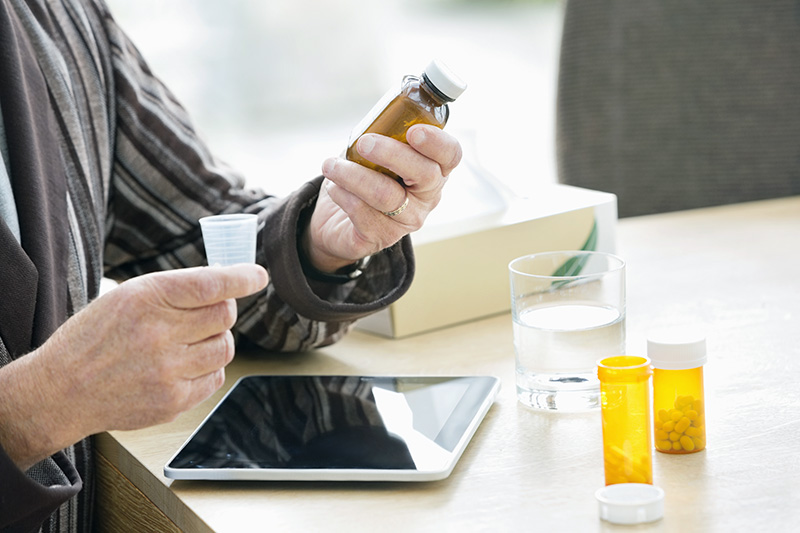 Unfortunately, last year Part D Medicare Advantage plans overall performed worse on all three medication adherence measures than in previous years.
Directly incentivizing medication adherence is not allowed under Part D, leaving many health plans unsure of how to move the needle on PDC and medication adherence. With personalized motivation sent daily utilizing the patient's existing technology, health plans can support members in building long lasting healthy habits without incentivizing medication adherence—remaining compliant to CMS requirements. As members develop one healthy habit, it has a domino effect on developing other habits, such as medication adherence, as well.
Expanded ESRD support
As of January of 2021, individuals with ESRD are eligible to enroll in either a Medicare or Medicare Advantage plan for coverage. This expansion of coverage is helpful for individuals, but Medicare Advantage programs will need to adjust to better accommodate these members.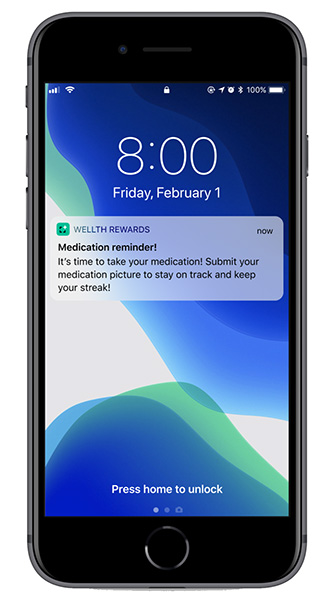 The right support starts with improving adherence to dietary restrictions, dialysis, and medication. A 2019 study found that almost 40 percent of individuals with ESRD were not adherent to diet, 33 percent did not follow dialysis schedules, and 20 percent did not take their medications as prescribed.
Understanding the complex care plans that members with ESRD often have, and providing a system for eliminating barriers to adherence can help MA plans proactively provide quality care.
For example, offering personalized nudges days before dialysis appointments that remind members about an appointment, provide a map from the member's home to the clinic and information about transportation can deliver a personalized experience that increases member satisfaction—all with an automated feature.
With the right digital health platforms, MA and other plans can improve their ESRD support by building holistic behavior change plans that address diet, dialysis, and medication adherence all with one platform—all without complex integrations or multiple recurrent monthly costs across numerous tech platforms. The result? Better adherence, better care, and better outcomes, all while reducing high cost utilization.
Enjoy the Ride
While I may be able to pick and choose which waves I ride as a surfer, as a healthcare industry, we do not have the autonomy to ignore policy changes without penalties and repercussions. In other words, sometimes we just have to ride the waves we're given.
However, I am optimistic as I see many of the changes in CMS attempt to improve the qualities of care and of life for our vulnerable communities. And I am confident that with the right support, tech, and partnerships we have what it takes to not only adjust and adhere but to thrive.
Matthew Loper is CEO and Cofounder of Wellth. Matthew is also a Board Member of Mental Health News Education, the nonprofit organization that publishes Behavioral Health News.
Outside of work, Matthew loves to surf. Being out in the water, identifying and adapting to the waves around me, has taught him a lot about adapting to the changes in healthcare policy we see as an industry year after year—and how we can make sure we continue to succeed at hitting these moving targets.
Wellth is a venture-backed digital health company that improves adherence in chronic disease populations. Using the science of behavioral economics—combined with an appreciation for human nature—we uncover and address the unique obstacles that prevent people with chronic conditions from improving patient outcomes. Our program goes beyond current efforts to boost adherence with technology, reminders, and coaching solutions using contingency management and loss aversion to create motivation, behavior change and improve population health at scale. In addition to our RCT-proven outcomes, our easy-to-use mobile platform experience has been proven by health plans, providers, and other organizations to empower members with the incentives and support system they need to establish new healthy habits. Key outcomes for members include improved med and care plan adherence, reduction in readmissions, hospitalizations, and ED utilization, improved PDC, and more.