Over the past year, the behavioral health and health field has endured a wave of voluntary employee departures and mounting challenges in its ability to recruit highly qualified staff. Turnover brings considerable costs to organizations, time – and resource-wise – in recruiting and training new employees. There is also a significant loss of institutional knowledge and reduction in productivity while positions remain vacant.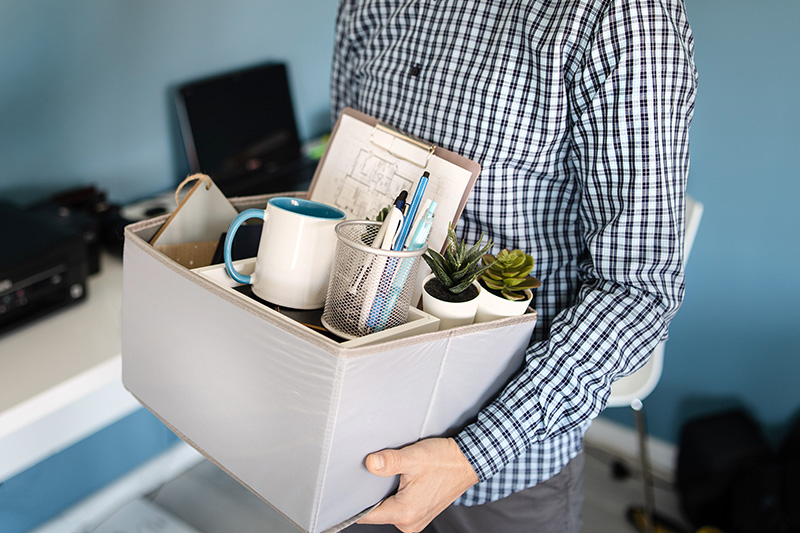 To help retain staff and to weather this storm we are currently experiencing within the field, it is important for organizations to analyze the data available to them to help identify employees who are likely to leave. The following are some early warning signs that indicate your employees may be on their way out the door:
Major life changes – Keep an eye on staff who are graduating or who are starting a family. Big life changes often indicate potential turnover. This information may be hard to ascertain, which is why maintaining a good relationship and trust with staff can help.
Missed promotions – Staff who are disappointed about being passed over for promotions might begin to look elsewhere for opportunities to advance. It is beneficial to keep a list of staff who applied for promotions and check in with those who weren't selected to ensure they feel appreciated and to help them better prepare for the next opportunity.
High department turnover – Look at turnover data by department/division and manager to pinpoint where higher turnover rates exist. The staff in those departments/divisions are at risk of leaving if you don't quickly identify and address the concerns of the unit.
Reduced communication – Staff who are normally responsive in their emails or calls who exhibit a change in pattern might be considering leaving.
Absenteeism – Taking time off in the middle of the day can potentially point to the possibility that staff may be doing interviews. Staff who are complaining, being less productive or job hunting online while at work may be considering a job change. If you want to retain staff, it will be important to put in preventive measures before 'they quit.
To help reduce predictive voluntary departures, organizations can take the following steps:
Identify your top performers – Empower managers to sit down with staff to conduct "stay interviews" designed to make sure workers are satisfied. If you wait until the employee makes the decision to leave and start looking and applying for jobs, your chance of keeping them is much lower.
Address staff concerns – Listen to your staff challenges and have staff assist in finding the solutions. Flexibility and empathy are key.
Communicate frequently – The best way to reduce turnover is to understand why staff stay and why they leave. With the uncertainty caused by the COVID-19 pandemic, staff need to trust that leaders and their organizations are there for them. Leadership needs to be open and flexible with a strong line of communication between the staff and leadership, so staff feel comfortable acknowledging when they need extra support.
Be accessible – Make it easy for staff to communicate how they are feeling.
Innovate and incentivize – Consider new and creative ideas to recruit and retain staff. Chief examples include staff referral programs, where incentives are offered to staff who refer qualified candidates who end up getting hired.
By taking thoughtful, proactive steps, organizations may be able to retain staff for a longer period of time. These above listed tips, while especially helpful now, are useful all year round, even during "normal times."
Christal Montague, MSW, LMHC, CASAC, CARC, is Chief Strategy Officer, and and Maryclare Scerbo, MSW. SPHR, is Director of Human Resources, at Outreach. To learn more about Outreach please visit us at www.opiny.org.