Treatment for substance misuse begins before someone walks through the doors of a rehabilitation center asking for help. It starts when a person acknowledges their life is out of control – or controlled by a drug of abuse – and harms themselves and potentially others.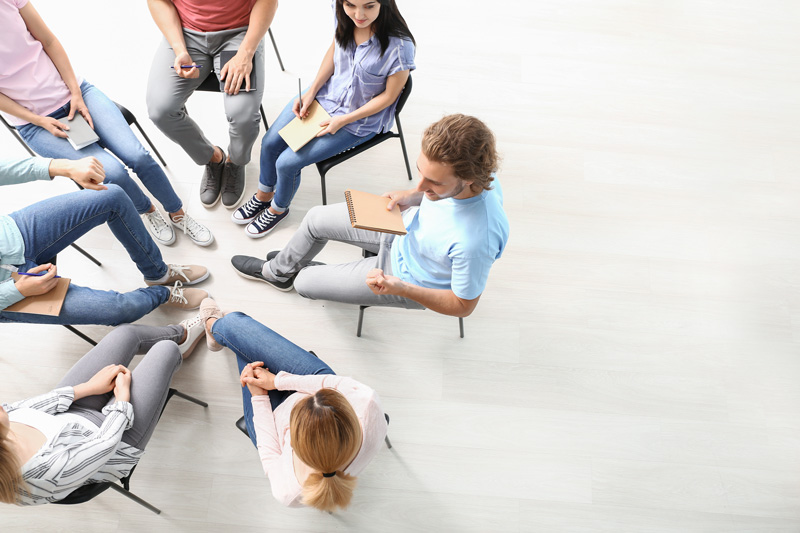 Denial, conscious and unconscious, is the primary defense used by a person with substance use disorders (SUDs). One of the founding principles of self-help approaches, including AA, NA, and many residential treatment models, is that people with SUDs are reluctant to seek and commit to a course of treatment.
But it is also well documented that the positive power of the community encourages and allows for sustainable change and growth. The Community-as-Method model has saved the lives of hundreds of thousands of people and continues to be an effective, low-cost model of care today.
At Odyssey House, we support the self-help model of care across our residential, outpatient, supportive housing, and recovery services. For 55 years, we have provided a continuum of services that engage, stabilize, and prepare people to rejoin society as functional parents, spouses, workers, and citizens. While we are proud of this legacy and its contribution to the health and well-being of thousands of Americans, we are equally proud of the innovative enhancements to the evidence-based treatment models we incorporate into our program services.
Integrated Service Model
Recent enhancements in our treatment services build on the foundational approach that people with chronic substance use disorders need long-term support that addresses addiction in conjunction with other challenges, including mental and physical health problems, poverty, homelessness, and discrimination. It's an approach that sees an individual as a whole person with interrelated challenges and circumstances that require multiple services.
Examples of our whole-person approach are woven throughout our services and start in our admissions unit. It does not matter how the person is referred – through the courts, detox centers, homeless shelters, family, or harm reduction services – our process of engagement and developing a treatment plan starts immediately.
We are acutely aware that our ability to bring people into treatment and start stabilizing their lives can mean the difference between life or death for those abusing potentially deadly opioids or other drugs of abuse.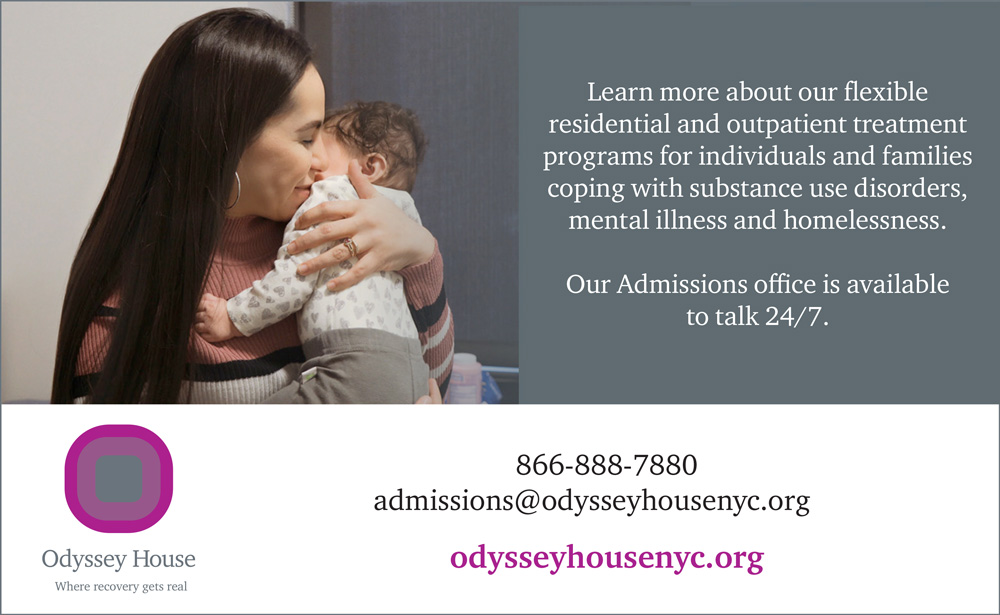 The Urgency of Opioid Treatment
Last year, drug-related overdoses claimed the lives of more than 100,000 people. Each of those deaths was preventable and a tragic loss and waste of human potential. The toll is shocking: over 500,000 deaths attributed to opioids since the mid-1990s.
The causes of the opioid epidemic are understood, in part, to have been fueled by the aggressive marketing and misleading promotional information of OxyContin's potent addictive properties by Purdue Pharma and other pharmaceutical companies and distributors of synthetic opioids. Their drive for profits laid waste to communities already suffering from economic decline and societal challenges, undermined legislative efforts to control ballooning prescriptions, and paved the way for illicit and cheaper opioids, including heroin and fentanyl, to find new markets.
Integrating Harm Reduction
Treatment agencies were, and continue to be, on the front lines of this epidemic. As early as 2015, we began training staff and clients to use naloxone to reverse a suspected opioid overdose. We embraced this life-saving harm reduction approach and incorporated it into our treatment model along with medication-assisted treatments (MATs) such as methadone, buprenorphine, and Vivitrol, primary medical services, the education and prevention of sexually transmitted diseases, relapse prevention techniques, and other harm reduction methodologies.
All dormitory floors in our residential centers, communal areas, staff lounges, and medical centers have naloxone kits prominently displayed and easily accessible, as do our admissions and administrative offices, supportive housing, and outpatient and recovery centers. Executive staff and members of the Boards of Trustees have also been trained on its administration.
Clients entering treatment receive training on identifying signs of potential overdose, safely and quickly administering naloxone, and reaching out to EMS or other first responders to further assist in the critical situation of a suspected overdose. Clients are provided with overdose reversal kits when they leave the treatment environment for work, family, or court visits. Over the last seven years, we have made thousands of naloxone kits available to clients and staff in residential and outpatient treatment.
Our approach to treatment and recovery recognizes that addiction is a chronically relapsing disorder. Meeting clients where they are is the only way to engage them in the complex process of lifelong recovery. Providing social supports that include education, housing, harm reduction, and other services is essential for long-term recovery.
On-Site Health Services
We offer clients in our residential and outpatient programs access to MATs and primary medical and behavioral health services. It's an integrated approach that follows every client from initial engagement via street outreach or an admissions referral to placement in an appropriate program following a detailed medical and psycho-social assessment.
The operation of co-located Federally Qualified Health Centers (FQHCs) on-site at our two primary residential treatment centers in East Harlem allows us to quickly diagnose any medical or psychiatric issues impacting a client's ability to engage fully in substance use disorder services. The professional clinical staff works closely with the physicians and other medical personnel in the clinics as partners who cooperate as a person-centered team focused on a client's whole treatment experience.
This partnership is essential for meeting the service needs of our clients who often enter treatment with undiagnosed or neglected health issues. During the COVID-19 public health emergency, the ready accessibility of primary health services allowed us to quickly develop infection control measures, roll out an effective vaccination and testing system for clients and staff, and expand MAT services for a growing population of clients with opioid use disorders.
Some of the enhancements we made in response to Covid-19 kept everyone safe during the public health emergency. They also support and help clients progress with their treatment goals. Key among these are online and telehealth services for outpatient clients, court appointments, and other external appointments.
Power of Positive Peers
 Extending recovery into the community through a network of peer supporters helps people in early recovery navigate the challenges of maintaining a healthy lifestyle. This support system is especially crucial for individuals who abuse opioids which, because addiction is a chronically relapsing disorder, are at heightened risk of overdose if they should misuse.
To give clients the best chance of maintaining their recovery, Odyssey House developed a peer navigator system that:
trains people in recovery to be mentors for participants served by our Outpatient Center in the South Bronx;
provides community support services for older adults.
Peer navigator services were funded by the federal Substance Abuse and Mental Health Services Administration and the New York State Office of Addiction Services and Supports. These community-based initiatives align with our residential treatment approach, emphasizing self-help, MAT compliance (where indicated), health and wellness education, and resources, including harm reduction protocols.
Moving Forward
As treatment evolves to include MATs, health and wellness components, art and exercise, formerly seen as "ancillary" services, have become central to our recovery mission.
Clients and tenants from all walks of life eagerly participate in art projects, finding purpose and beauty in creative expression. Exercise is central to all clients' health and rediscovery of physical strength and well-being. Whether lifting weights and practicing yoga in one of our on-site gyms or running outside and competing in our Annual 5K race or the NYC Marathon (where over 600 clients, staff, and volunteers have completed the race in the past 15 years), exercise is a central part of recovery at Odyssey House.
Peter Provet, PhD, is President and CEO at Odyssey House.  For more information, visit www.odysseyhousenyc.org.