Ease of access to crisis care and a lack of funds to sustain operations of local, backup, and specialized crisis centers have long posed tremendous challenges to our behavioral health system. But on July 16, 2022, the nation went some way towards addressing that with the transition to the new, easy to remember three-digit access code: 988. Vibrant Emotional Health, the nonprofit administrator of the 988 Suicide & Crisis Lifeline (988 Lifeline, and formerly the National Suicide Prevention Lifeline), which is funded by SAMHSA, announced with the change, that "Hope has a new number!"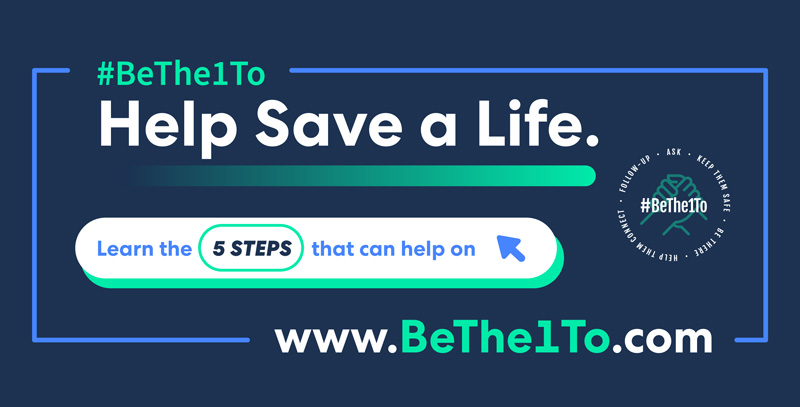 988 Lifeline is far more than just a number. The change has brought needed awareness to mental health access, reduced the stigma that can be associated with seeking support, and allows more people to quickly seek and access crisis support. 988 Lifeline builds on the model of local centers connecting callers to community services. The 988 Lifeline plays a critical role in being the front door to a responsive and comprehensive continuum of crisis care across the country.
The 988 Lifeline serves as a universal entry point to free, confidential service which is available 24 hours a day, seven days a week. Anyone experiencing suicidal, substance use and other mental health or emotional crises can now reach a trained crisis counselor by calling or texting 988 and chat is available at 988lifeline.org.
The 988 Lifeline provides emotional support for people in distress, reducing suicides and mental health crises, and providing a pathway to well-being for all. Numerous evaluations by independent research teams have shown that the 988 Lifeline centers are effective in reducing the emotional distress and suicidality of persons contacting their service.
The network is designed to route calls through a national number to local centers, allowing callers to be connected to community services when needed, but with the security of a backup network to handle times of volume surge. All 988 Lifeline counselors complete extensive training allowing them to listen to callers with empathy, work to understand what callers are experiencing, provide support, collaborate on ways to feel better and connect callers with any needed help or resources as needed.
As the administrator of the 988 Suicide & Crisis Lifeline since its inception, and now the administrator of the 988 Lifeline, Vibrant has long championed the need to enhance capacity for the Lifeline, recognizing it historically has been under-resourced and underfunded for many years. With the recent unprecedented funding that allows for the expansion of the crisis center network, an improved infrastructure is now a reality.
In 2021, SAMHSA announced over $282 million in investments for 988 implementation (and another $150 million announced in 2022). $177 million of the 2021 funds were made available to Vibrant as the administrator of the Lifeline. These funds are now being used to fund crisis centers in the Lifeline network, which includes the national backup network, chat and text network, and a Spanish subnetwork, as well as the continued development of the infrastructure and services needed to support 988.
Funding is also be used to establish outreach, partnerships, and services for enhancing access to crisis care for historically marginalized populations at higher risk of suicide, including persons from Tribal Nations, Black and Brown communities, as well as persons with functional disabilities. In September 2022 and as part of a $7.2 million dollar pilot funded by SAMHSA, 988 Lifeline is providing persons under the age of 25 with the option of connecting with a counselor specifically trained on issues often faced by LGBTQ+ individuals. Individuals wishing to access specialized LGBTQ+ counseling will be connected to the subcontracted service provider during the hours of 3PM to 2AM ET daily by chat and text, and 24/7 by phone.
The network expansion is the largest single expansion of capacity in Lifeline's history, growing the number of crisis centers offering nationalized services and increasing workforce capacity and response for phone, chat, and text services.
These recent and timely investments have already resulted in a substantial increase in the number of answered calls, chats, and texts, even while volume has increased. In August 2022, the first full month following the national 988 code rollout, the network experienced a 45% increase in overall volume compared to August 2021 – ultimately meaning the 988 Lifeline is already reaching more people.
Lifeline backup and nationalized services are an important and proven component of ensuring a mental health safety net, particularly when there are demand surges. While meeting these surges in the past, this expansion will help to meet the growing demand for these services.
This historic transition to 988 Suicide & Crisis Lifeline will promote help seeking and increase awareness and accessibility to this life-saving resource. The 988 Lifeline is a vital mental health safety net for all in this country, and it is just one part of a larger crisis continuum that will need sustainable investment to continue to meet the need.
Susan Smyre Haire is Marketing and Communications Manager at Vibrant Emotional Health.