Compassionate language can improve care and change the stigma associated with substance use disorder. The terms or phrases healthcare providers use to discuss substance use are often imbued with negative connotations that create bias. Research shows harm reduction-based vocabulary and education can help change this stigma and in turn provide benefits to patients in treatment. Current, evidence-based education of the illness of addiction as well as addressing the vocabulary and language of substance use disorders will help change the stigma of addiction.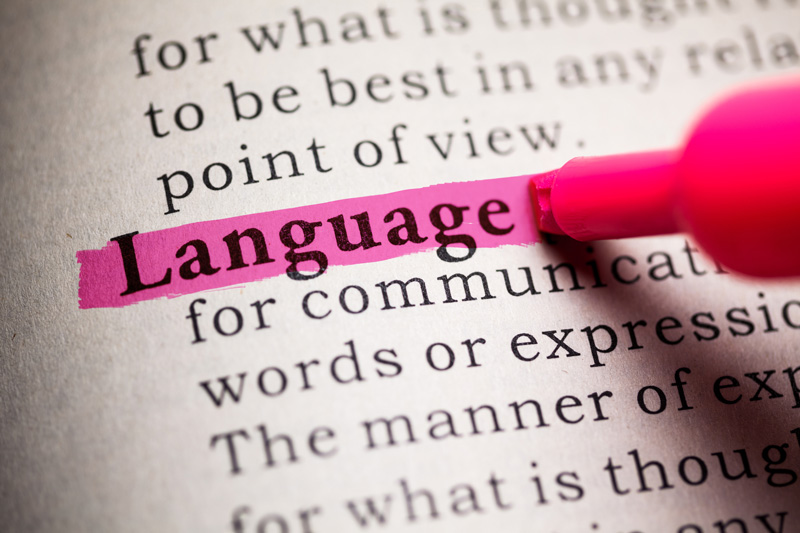 Over the course of our work with the substance use disorder community, we've noticed a culture exists that views substance use disorders in a negative light. Patients and team members alike used terminology such as "addict" or "abuser," even though those words do not accurately reflect most patients' cases.
While exploring harm reduction approaches, we've discovered that this population would not solely benefit from programs such as needle-exchange and free Narcan distribution. In fact, we learned that providing current evidence- based education of the illness of addiction as well as addressing the vocabulary and language of substance use disorders will help change the stigma of addiction and in return provide a supportive and empathetic approach when helping this population.
Although there are 40.3 million American adults dealing with substance use disorder, only an estimated 14.3 percent seek treatment (SAMHSA, 2020). One of the reasons this population does not seek treatment or care is the stigma associated with their disease (SAMHSA, 2020). For those in treatment, there is an opportunity to mitigate the harm of substance use disorders by providing up-to-date evidence-based education regarding the disease and providing empathetic care through mitigation of vocabulary and language stigma.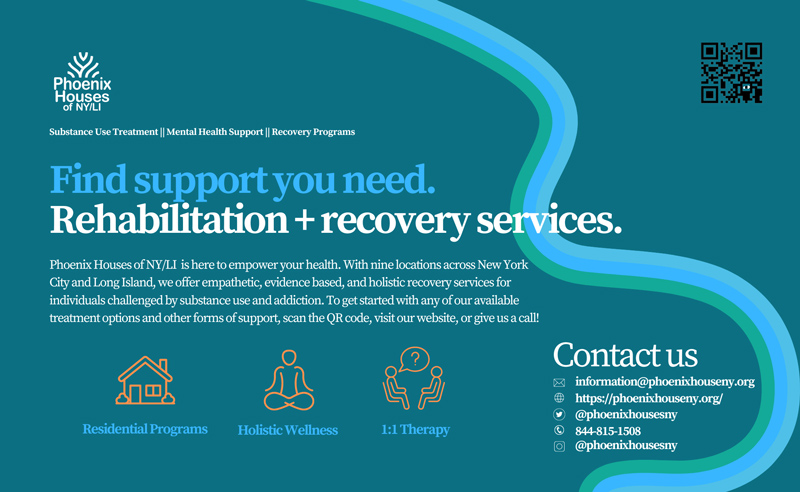 Stigma surrounding people with substance use disorder results in this community being labeled as dangerous, incapable of managing treatment, or at fault for their condition (Hadland et al., 2018). Some of the negative words used to describe individuals with substance use disorder include "addict," "user," "junkie," and "alcoholic" to name a few. These words personify the illness and reduce the scope of an individual's humanity to the disease they are suffering from. Other negatively associated vocabulary includes "clean," "dirty," and "abuse."
Applying these words to an individual struggling with substance use may reduce motivation towards change as one may feel that they are their illness – self-identifying with an illness removes hope towards change and recovery. Similarly, terminology such as "clean" in the context of maintaining sobriety suggests negative tones regarding an individual that relapses – "dirty." These negative ideologies reduce the willingness of individuals with substance use disorder to seek treatment. They also can lead others to feel pity, fear, anger, and a desire for social distance from people with substance use disorders.
Health care providers are not immune from the effects of stigmatizing language. Stigmatizing language can negatively influence health care providers' perception of substance use disorder, which can impact the care they provide. Educating licensed independent practitioners, counselors, and the community can diminish the prevalence of antiquated, inaccurate beliefs of addiction to the current evidence-based definition of a chronic, treatable disease from which patients can recover and continue to live healthy lives.
Harm reduction is a multifactorial, multifaceted, multicultural, and multidisciplinary approach. The hope from the multiple studies researched and through evidence-based practice that as providers we can help mitigate future drug problems and promote a healthy environment for the population to seek help for their substance disorders.
How Stigma Arises, According to the Literature
In the United States, there are evidence-based treatments for substance use disorders, however, there are far more individuals dealing with substance use disorder than those who receive treatment (Saha et al., 2016). This is true of not only the United States but is a prevalent trend in other countries as well.
Substance-related stigma occurs due to the strong correlation between crime and other serious harms that extend more than the individual using substances (Room et al., 2001). Another reason for stigma is perceived controllability (Hegarty et al., 2008). For example, causes that are seen as to be uncontrollable tend to elicit pity and sympathy, while perceived controllability tends to elicit anger, hostility, and blame, as well as a low desire to help (Hegarty et al., 2008)
As an observer we may view SUD individuals that they may be able to control their behavior. However, even as observers we view that substance use is an individual's choice; this may be inconsistent if there is a functional dysregulation and structural alterations have developed in the brain functions and systems that regular impulses (Erickson, et., al, 2008). From the dysregulation of the brain this can impair an individual's decision making and even cause them to harm themselves (Erickson, et., al, 2008). Further, there is a lack of evidence in addiction regarding their control over their disease process in the United States.
Furthermore, for years addiction to opiates has been disproportionately impacting marginalized communities (Carliner et., al, 2016). However, addiction treatment has not been a priority for most policymakers until recently when addiction to opiates had spread among white population subgroups (Martins et., al, 2017). Addressing this barrier and intersectionality regarding the SUD among all ethnicities can help decrease the barrier of access to care. Also, stigma can decrease the allocation of resources to the specialized population (SUD) when the financial resources are much needed. It showed that in 2017 SUD emergency room visit for alcohol use disorder was an average cost $5,616 million (Santo et al., 2021). Today the U.S. The Affordable Care Act (ACA) has helped decrease the stigma among SUD by providing coverage for SUD treatment, which also helped clients have access to care.
Addiction is a difficult and temperamental topic to health care providers, community, and counselors managing the specialized community. The media even portray addicted individuals negatively, which can lead the individuals to not seek care, out of fear of judgment (Bartlett et., al, 2013). A study in the United Kingdom investigated the perception of nurses regarding intravenous substance users showed negative views regarding the population and believed that the addictive behavior is the cause of their health conditions (Monks et., al, 2013). The negative perception from providers does not promote better outcomes, in fact, it causes cynicism and burnout (Szalavitz, 2022).
Language stigma is a modifiable influence on perception and awareness of us providers regarding substance-related conditions that may help improve the stigma in healthcare. Kelly et al. 2010 concluded in their study that referring to an individual "having a substance use disorder (SUD)" opposed to "a substance abuser (SA)" were more engaged in treatment, had less misconduct, less social threat, and less deserving of punishment.
The population of SUD is seen to be dangerous, less autonomous regarding their medical care, and blamed for their conditions. The stereotyping can lead the population to not seek care due to the negative emotional reaction from stigma. As a community, improving the stigma through language can decrease the negative relation within the SUD community. Individuals struggling with addiction need nonjudgmental care from their providers to decrease the harm of substance use and hope to improve access of care (Psychiatric Mental Health Substance Abuse Essential Competencies Task Force, 2012.) However, more evidence and research need to be implemented to fill the gap in our knowledge regarding substance use disorders.
The prevalence of substance use disorder has increased especially with the pandemic. Thus, as clinicians we are tasked to change the stigma of substance addiction within the SUD community, whether from language modification or policy changes. Decreasing stigma may help improve and encourage individuals with SUD to acquire treatment. There are evidence-based behavioral and pharmacologic treatments that exist and can help individuals alleviate distress from substance use. Focusing on language stigma for harm reduction necessarily means caring about the lives of people who use drugs. This can also provide a nonjudgmental approach to the individuals while giving kindness and compassion.
Dioanne "JoJo" Adsuara, MSN, PMHNP-BC, is Director of Medical Services, and Dave Ofori, MSN, RN, NP-P, PMHNP-BC, is a Psychiatric Nurse Practitioner, at Phoenix Houses – NY | LI.
For over 50 years, Phoenix House has helped thousands of people overcome addiction in order to lead healthy, productive, and rewarding lives. In 1967, six heroin addicts came together at a detoxification program in a New York hospital. They moved into a brownstone in Manhattan and lived as a community; encouraging one another to stay sober. Phoenix House was born and became a model for a citywide treatment network. We are committed to supporting individuals and families by providing a wide range of services, including treatment for substance users with mental health challenges, Outpatient and intensive outpatient services as well as residential treatment. We have a specialized focus on providing services for military personnel, veterans, and their families. We offer medication assisted treatment at all our locations. Learn more about Phoenix Houses NY | LI here: https://phoenixhouseny.org. For media inquiries, contact claire@pythiapublic.com.
References
Bartlett, R., Brown, L., Shattell, M., Wright, T., & Lewallen, L. (2013). Harm reduction: compassionate care of persons with addictions. Medsurg nursing : official journal of the Academy of Medical-Surgical Nurses, 22(6), 349–358.
Carliner H, Delker E, Fink DS, et al. Racial discrimination, socioeconomic position, and illicit drug use among US Blacks. Soc Psychiatry Psychiatr Epidemiol. 2016; 51:551–60. [PubMed: 26810670]
Erickson, C.K. 2008 In defense of "dependence". Alcoholism: Clinical and Experimental Research, 32, 1–3.
Hadland, S. E., Park, T. W., & Bagley, S. M. (2018). Stigma associated with medication treatment for young adults with opioid use disorder: A case series. Addiction Science & Clinical Practice, 13(1). https://doi.org/10.1186/s13722-018-0116-2
Hegarty, P., & Golden, A. M. 2008 Attributional beliefs about the controllability of stigmatized traits: Antecedents and justifications of prejudice? Journal of Applied Social Psychology, 38(4), 1023–1044.
Highlights for the 2020 National Survey on Drug Use and health. Substance Abuse and Mental Health Services Administration (SAMSHA). (2020). Retrieved from https://www.samhsa.gov/data/sites/default/files/2021-10/2020_NSDUH_Highlights.pdf
Martins SS, Sarvet A, Santaella-Tenorio J, et al. Changes in US Lifetime Heroin Use and Heroin Use Disorder: Prevalence From the 2001-2002 to 2012-2013 National Epidemiology
Monks R, Topping A, Newell R. The dissonant care management of illicit drug users in medical wards, the views of nurses and patients: A grounded theory study. Journal of Advanced Nursing. 2013;69(4):935–946. doi: 10.1111/j.1365-2648.2012.06088.x.
Psychiatric Mental Health Substance Abuse Essential Competencies Task Force; American Academy of Nursing Psychiatric Mental Health Substance Abuse Expert Panel. Essential psychiatric, mental health, and substance use competencies for the Registered Nurse. Archives of Psychiatric Nursing. 2012;26(2):80–110.
Room, R., Rehm, J., Trotter, R. T., Paglia, A., & Üstün, T. B. 2001 Cross-cultural views on stigma valuation parity and societal attitudes towards disability. In Ü. T. Bedirhan et al. (Eds.), Disability and culture: Universalism and diversity (pp. 247–91). Seattle, WA: Hofgrebe & Huber.
Saha TD, Kerridge BT, Goldstein RB, et al. Nonmedical Prescription Opioid Use and DSM-5 Nonmedical Prescription Opioid Use Disorder in the United States. J Clin Psychiatry. 2016;77:772–80.
Santo, L., Peters, Z., & DeFrances, C. (2021). Emergency department visits for adults with mental health disorders: United States, 2017–2019. https://doi.org/10.15620/cdc:112081
Szalavitz, M.A.I.A. (2022). Undoing drugs: The untold story of harm reduction and the future of addiction. Hatchette Go.