Post-pandemic life is at the forefront of most people's minds right now. How could it not be when it reaches into every corner of our lives? Post-pandemic socialization, employment, childcare, recreation; the list goes on and on. It is not uncommon to hear people talking about a return to normal, often with wistfulness and a sense of relief. While many things will look and feel like they did two summers ago, let's not forget that things will never be quite the same. Having experienced the widespread trauma of a global pandemic and all the losses associated with that, amidst the spotlight that was shone upon the racial injustice in our country, we will not and should not return to the status quo.
Last year, in the Summer 2020 edition of Behavioral Health News, I wrote an article entitled Priming for Post-Traumatic Growth. In the midst of a crisis, we will rightly focus on survival; it's what our bodies are designed to do. It is not the time to put pressure on ourselves to change our lives or start a self-improvement mission. The point of priming is to prepare ourselves to be in a position to do so. As we move into the post-pandemic phase, for many this will be the prime opportunity to start promoting post-traumatic growth. At the very least it is an opportunity to seize upon the lessons learned in the last year and a half. An opportunity to NOT return to normal.
Let me be clear here that the term post-pandemic does not suggest that it is all behind us. There is an accumulation of grief and loss that will be with us for some time to come. It has changed the way we think about our own lives, our perceptions of safety and control, and how we regard the world around us. However, it is just as valid to say that there is an accumulation of benefits and gains, which if capitalized upon can lead to new purpose and appreciation in our lives.
Post-traumatic growth as a concept was identified by psychologists Richard Tedeschi and Lawrence Calhoun in the 1990s and is defined as positive psychological change that some individuals experience after a life crisis or traumatic event. Their research pointed them to five domains of growth, including personal strength, greater appreciation for life, new possibilities, relationships with others, and spiritual change. The primary way this happens is through the process of creating a narrative around our thoughts and emotions. This does not mean "silver lining" those thoughts and emotions, but rather acknowledging the changes that have occurred in our mindset, embracing some of those as positive, while accepting that the negative can co-exist. Experiencing post-traumatic growth is an active process that requires our participation, so how can we go about promoting this in ourselves and others without unintentionally intimating that it should look the same for everyone?
In a trauma-informed organization there is attention and attunement to the ways in which trauma and adversity impact staff. The pandemic brought a shared and collective trauma with varying degrees of impact, and while we are not responsible for treating trauma in our staff, we can create environments that are responsive to it and prevent potential re-traumatization. Creating opportunities to engage and activate growth as an agency has the potential to positively impact both individuals and the collective organization. Since we know that storytelling and narrative development are keys to the growth process, there are simple ways to incorporate this into the work environment.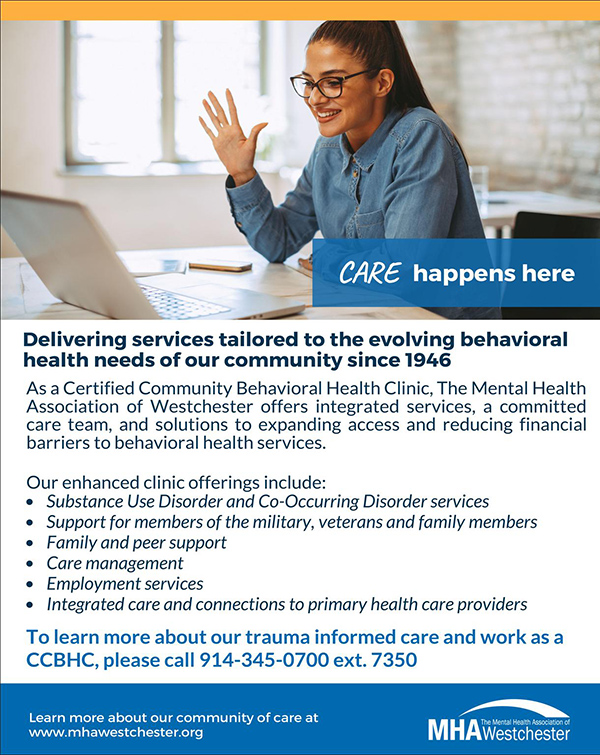 Engaging staff in conversations that lead to reflection on their thoughts, emotions, and experiences in the last year is a simple strategy. Given that we know growth does not occur in the absence of adversity, these reflections need to include what has been most difficult or challenging, including the major losses that one might have experienced in the last year. Without moving too quickly through the negative impact, the conversation can then shift to acknowledging the good that emerged, including lessons learned and positive outcomes. Lastly, we want to encourage contemplation on the future, specifically how the future might look if we take our lessons learned with us versus leaving those lessons behind. Going through this process allows individuals to start shaping their narrative and envisioning how they want all that has happened to impact their futures. Continuing these conversations also allows for the narrative to evolve as learning becomes incorporated into each person's "new normal."
Creating an environment for narrative development does not have to be complicated, but should be done thoughtfully and with clear intention, emphasizing the principle of transparency. This can be done in a team or in smaller peer groups, based on the size and structure of the organization. Emphasizing the importance of safety and choice, participation in the narrative process should not be required. However, there are benefits to simply observing and hearing that have the potential to be transformative, so passive participation could be recommended as an alternative. Another principle of trauma-informed care inherent in this method is empowerment, as individuals identify how to move forward with purpose and intention. Partnering and engaging in this process with peers also emphasizes the importance of mutual self-help.
The belief that post-traumatic growth is possible is essential to the process, and highlighting examples of growth is one way of demonstrating this potential. In fact, this was the impetus for the launching of MHA's podcast, "Surfacing: The Meaning in the Story." The podcast highlights the stories of individuals who have faced trauma or adversity and how the process of making meaning from those experiences led to the person's growth. It is a way for us to use storytelling to reach people on a more global scale, spreading the hopeful message that growth is available to us all.
Jenna Velez, LCSW, is Vice President of External Affairs for The Mental Health Association of Westchester.