Over the past two decades, overcoming the silos of clinical practice that predominate how we provide care has become one of the biggest obstacles that healthcare has tried to tackle. Chronic mental, medical, or substance use conditions rarely occur independently, yet the majority of options offered for treatment of these conditions operate in separate settings, with varying frequency, and sometimes with differing payment models. While these conditions do require distinct specialists for appropriate care, a major limitation to treatment is created when the specialists are not provided the resources to collaborate on treatment planning. When patients have access to multiple areas of treatment concurrently, the outcomes of treatment improve and patient quality of life increases.
A major barrier to collaborative treatment practices is how competent a provider feels in assessing and navigating the presenting condition. For example, many behavioral health or medical providers may underdiagnosis substance use conditions due to limited confidence in successfully assessing symptoms. This often results in a process of referring out for conditions beyond a provider's primary area of expertise, rather than bringing trusted experts into the existing patient-provider relationship and treatment process. This places the responsibility for treatment on the individual rather than on the healthcare system and creates a barrier to care for under-resourced populations.
The solution? Integrated care. Growing in popularity over the years, integrated care has become an established best practice in healthcare delivery models. When implemented properly, integrated care offers the ability to bring experts from a variety of fields into the same treatment and recovery plan. This allows providers to create treatment options that give patients easy access to a variety of providers who work together on shared treatment goals rather than working in parallel to one another.
Understanding Integrated Care
There is a strong case to be made for addressing concurrent conditions through collaborative treatment approaches. So strong, in fact, that two of the best funded agency types (Federally Qualified Health Centers (FQHCs) and Certified Community Behavioral Health Clinics (CCBHCs)) operate on the premise of providing medical, behavioral, and substance use services concurrently via a collaborative team. And the benefits of integrated care have been documented extensively in the literature.
The reality, however, of implementing integrated care in currently-existing healthcare systems has proven to be a challenge. New processes for triaging cases need to be developed to properly assess all conditions and hiring more staff is required to support the increased workload. Efforts to integrate care become even more complicated when we consider that integrated and collaborative care require a considerable amount of upskilling in cross-departmental subject matter.
Truly integrated care is not simply placing services in the same building. It requires an intentional effort to understand each individual's co-occurring conditions of needs and then provide the appropriate mix of resources to address those needs. This means that integrated care must become a daily practice, not just a set of logistical decisions made in executive board rooms. To achieve this, you need buy-in from all staff members – from clinical directors to providers to support staff.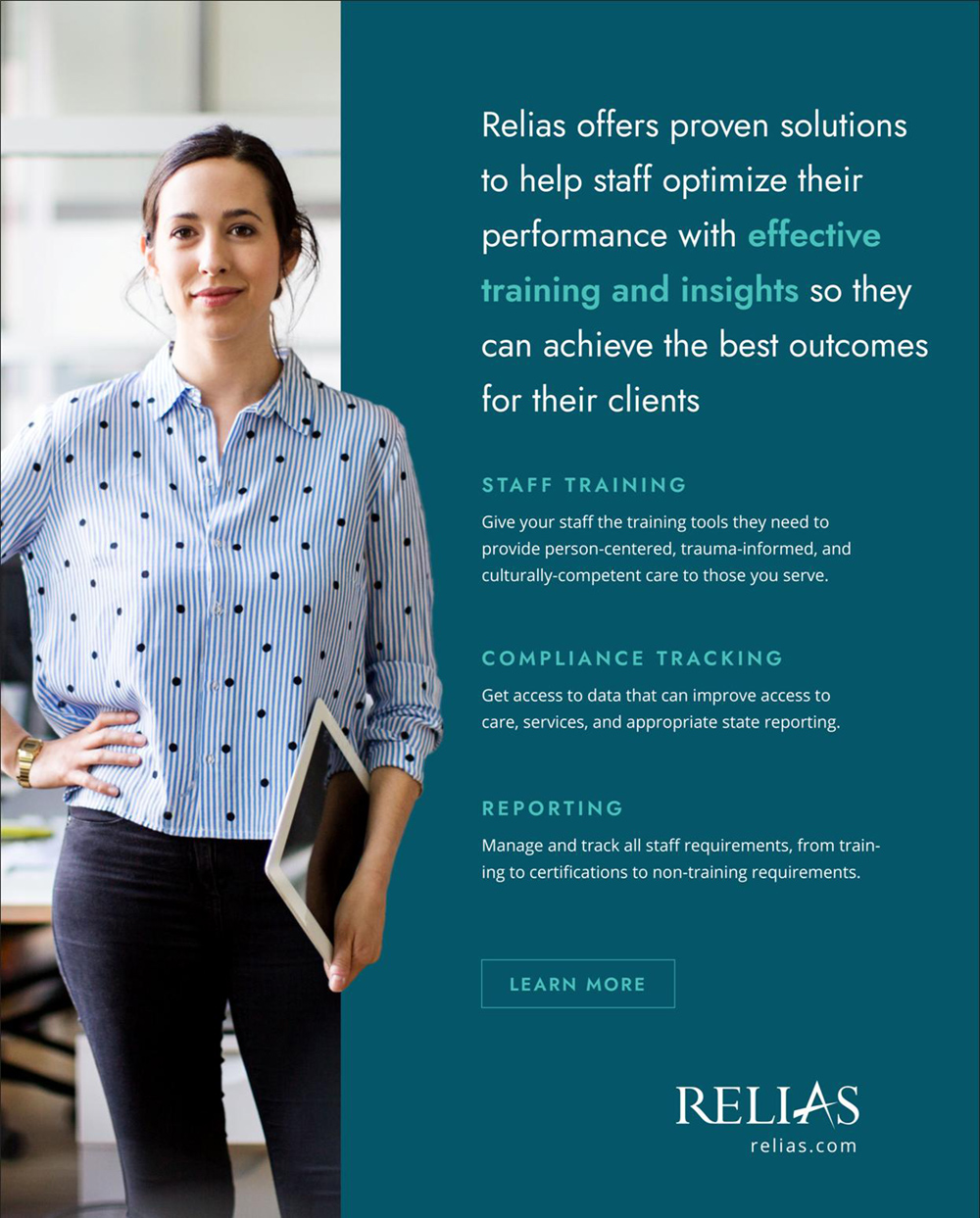 Social Determinants of Health and the Case for Integration
Considering that implementing integrated care is not a simple process and that it often requires a significant financial investment, what are the long-term benefits of pursuing integrated care versus maintaining the status quo of treatment and recovery services? The answer lies in our growing understanding of the social determinants of health.
Social determinants of health have been a hot topic for quite a while, but the logistics of being able to provide treatment in a way that addresses each domain of health have eluded organizations that operate using siloed approaches to care. A challenge that siloed organizations experience when attempting to address social determinants of health is that there is plenty of awareness created around what social determinants of health are and how to assess for them, but then organizations often stop short of taking appropriate action on them. This leaves staff and administrators with a lot of questions about why treatment outcomes are not improving.
Challenges around creating resources that can address social determinants of health may stem from long-held ideas about "staying in our lane", specifically not interfering with issues that were outside of the scope of care that certain organizations provide. But with the growing understanding of the impact of moderating factors, such as food security and community support, comes the opportunity to be more involved in advocating for all the resources necessary for successful treatment and recovery.
When considering the ability to provide thorough recovery and treatment services through integrated care, organizations will find that they are afforded more experts with more community connections that can facilitate actions to address social determinants of health. Moreover, staff can include securing access to resources such as safe housing, vocational training, and stress management into their treatment plan.
Needs of Current Healthcare Systems
Healthcare systems that decide to transition siloed treatment and recovery services to an integrated care model face considerable challenge, including:
transitioning payment models
navigating the logistics on implementing new policies and procedures
cross-training staff to build a base of knowledge that allows for interdepartmental collaboration
By their nature, healthcare systems are transactional. Specifically, most healthcare organizations are heavily dependent on fee-for-service models that limit the amount of access to a variety of services for a single diagnosis. Even organizations that are the most advanced in implementation of value-based payment models still rely on some fee for service payments. Fee-for-service models make integrated care difficult, if not impossible, to maintain.
It is widely known that the most successful integrated care organizations, CCBHCs and FQHCs, are supplemented through grant funding, which makes many of the services provided through those agencies possible. Steady and consistent transitions away from fee-for-service models to value-based payment models will be key in expanding and sustaining integrated care sites.
It should be noted that the developments of policies and procedures necessary to be successful as an integrated care organization will vary for each organization. However, a common thread across all organizations is the need for an expanded workforce. This will ultimately include hiring more staff and increasing training across all staff to better prepare them for the types of services that will be delivered.
Also, most integrated care organizations need to create new service lines (e.g., crisis services, on-site lab, peer support, MAT services) or expand existing service lines (e.g., care coordination and case management). Successful integrated care organizations will also prioritize building or growing their reporting infrastructure so that they can report on program and quality outcomes.
Finally, successful integrated care organizations require staff that have been properly cross trained in the different service areas offered. One purpose of cross-training is to create a team that feels confident in the ability of all members. Cross-training also helps staff operate with a shared foundation of knowledge. This allows providers to understand that while their expertise may be in either medical, mental health, or substance use treatment, that treating co-occurring conditions means managing the conditions at the same time alongside colleagues with the expertise needed to help the patient.
More importantly, it encourages each staff member to understand the value that other departments bring to the treatment process and encourages focusing on building a treatment plan that includes all components of care that a patient may need. Cross-training and upskilling are two of the strongest tools that organizations have for developing staff members that feel confident in bridging the gaps in care an individual may experience and giving them what they need to have a meaningful treatment experience.
Rola Aamar, PhD, is currently the senior clinical effectiveness consultant at Relias for behavioral health.