New York Psychotherapy and Counseling Center (NYPCC) has been providing quality mental health services to the most underserved communities of New York City for almost five decades. NYPCC currently has a network of locations in the Bronx, Brooklyn and Queens where we serve more than 25,000 clients a year. NYPCC believes that everyone deserves access to the best mental healthcare, and we translate that belief into action every day. During these difficult pandemic times, NYPCC has worked hard to ensure that we are available to the community whenever help is needed. Throughout the pandemic we have kept our doors open, offering both in-person and telehealth sessions 7 days a week with no waiting list. NYPCC has kept up with the increased demand for mental health services thanks to our dedicated staff who have worked tirelessly to ensure that all New Yorkers are able to access services to help address their mental health needs.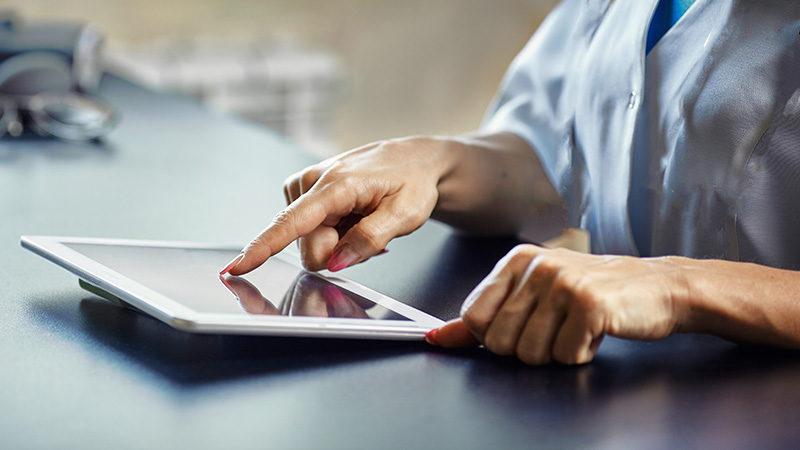 NYPCC has also enlisted the assistance of our digital workforce, comprised of software and robots, to support our staff meeting the needs of our clients. Over the past year, NYPCC embarked on a digital journey working with technology partners to identify areas where innovations can be utilized to both improve patient outcomes and reduce staff burnout. We have investigated how we can utilize intelligent automation to improve the quality of our staffs' lives, allowing them to focus on what they do best – providing exceptional mental health services to their clients.
NYPCC launched a digital Center of Excellence (COE) which works full time to see how we can work smarter through the use of automation technologies such as Robotic Process Automation (RPA), Analytic Process Automation (APA), Artificial Intelligence (AI), and Machine Learning (ML). The COE is focused on identifying processes throughout our organization which would benefit from automation and provide significant benefits to our clients and staff. Some of the areas where these technologies have been beneficial, include patient record requests, referral and intake processing, and patient communication. As a result of these automations we realized significant time savings, increased accuracy, and have streamlined complex tasks.
In March 2020, NYPCC was quickly able to pivot to telehealth, ensuring no service disruption to our clients and their families. We implemented an integration of Microsoft Teams with our EHR to allow for a seamless process where video sessions are scheduled and managed directly within our EHR with no extra steps required by our clinicians. Our clients receive text message appointment reminders with a link to their session and can join with just the tap of a button. NYPCC partnered with a major telecommunications company to give NYPCC the ability to send text messages to our clients who either do not have access to an email address or prefer to communicate by text. We have also implemented secure messaging within Microsoft Teams which allows our entire multidisciplinary team to provide coordinated care. These tools allowed us to facilitate a hybrid work environment where our clinical staff can work in-person at the office or remotely from their home, based on the needs of our staff and clients.
We also employed tools which allowed NYPCC to better analyze and utilize our EHR data. Utilizing a self-service data analytics platform as well as a data visualization tool, we empowered our staff to gain insights that helped them improve quality care while reducing burnout. For instance, we were able to quickly identify patients with high no-show rates by analyzing EHR data and flag these patients early on to ensure increased engagement efforts by our clinicians. Throughout our data analytics process, we have wanted to make sure that our staff can focus on the most pertinent and important clinical information and allow them to decide how data is presented to them. We have developed data dashboards which allowed our clinical and compliance teams to track, analyze, and monitor key performance indicators (KPI) and address any matters requiring further analysis. This gave our teams a global view of the treatment being provided by our clinicians. We have also used a data analytics platform to extract data from our EHR and provide daily reporting to our clinicians with focus areas to ensure the best possible care. Our staff now have a constant real time view of their caseload overlaid with key indicators and are able to more effectively stay on top of their work. They can now spend less time focusing on administrative tasks and more time speaking with their patients. By using these tools, we have democratized data and enabled our staff to have access to the data which helps them in their role.
RPA has allowed us to include our digital workforce, helping our staff keep up with increased demand for mental health services due to COVID. RPA is a tool which allows you to automate repetitive tedious tasks, while allowing staff to focus on providing care to our patients. This technology has helped NYPCC to more effectively have staff focus on the most critical time-sensitive tasks thereby assuring quick access to our services. A huge benefit of using RPA was reducing the amount of time needed to process new patient referrals and admissions. Especially during this stressful time, NYPCC believes that any patient seeking mental health services must be seen as soon as possible and RPA has helped NYPCC achieve that goal. We have been able to automate a number of processes which has increased staff satisfaction and employee engagement.
While we have already accomplished great things through our digital transformation journey, we are just getting started. Staff have already started sharing ideas of where they would like to see technology implemented to make their jobs easier. We have placed a large focus on implementing tools which are considered to be "low-code" or "no-code." This means that creating automations can be done by anyone within our organization, even without any coding or technology background. This has allowed us to utilize internal talent who understand the processes which are being automated and has created a new category of staff which are referred to as "citizen developers." Staff throughout every level of the organization have provided positive feedback and we are thrilled to be able to use technology to assist with providing excellent patient care.
To find about more about NYPCC, visit www.nypcc.org. Joshua Klein can be reached at jklein@nypcc.org.