Historically, individual therapy and group-based treatments have been the predominant modalities used in substance use disorder (SUD) treatment programs. However, there has been increased recognition among researchers, clinicians, and clients of the importance of family structure and how it plays a role in either maintaining or decreasing individual family members' substance use.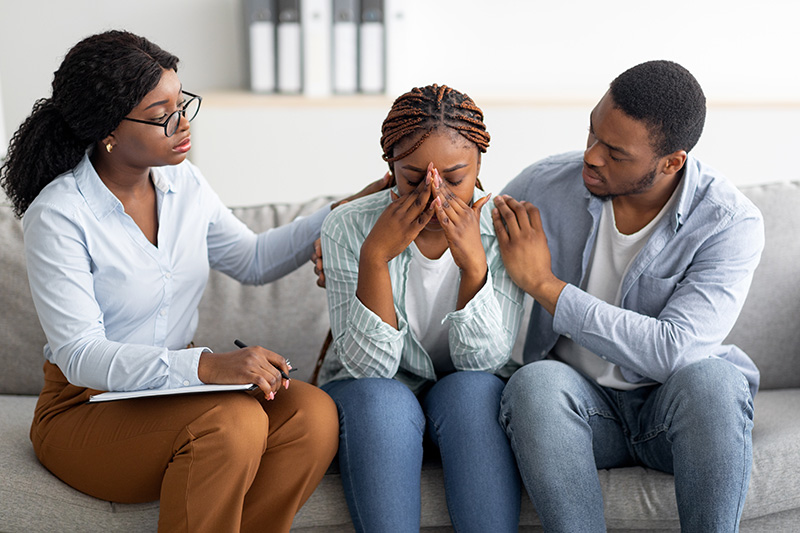 The Importance of Family-Based Substance Use Disorder Therapies
Family-based SUD therapies are not meant to help the person coping with addiction, but rather to help their families learn the behaviors and responses they need to adopt regarding a family member's addiction. This presents two main benefits to the family unit in therapy: they learn how to cope with their own feelings about their loved one's addiction and they learn how to help their loved one heal from their addiction as a family unit.
The importance of this type of therapy is only growing as the numbers of Americans dealing with SUDs continues to climb. Indeed, the number of Americans who died from an opioid overdose increased by six times between 1999 and 2021 (CDC, 2023). And this is just one example of the SUD crisis facing American families.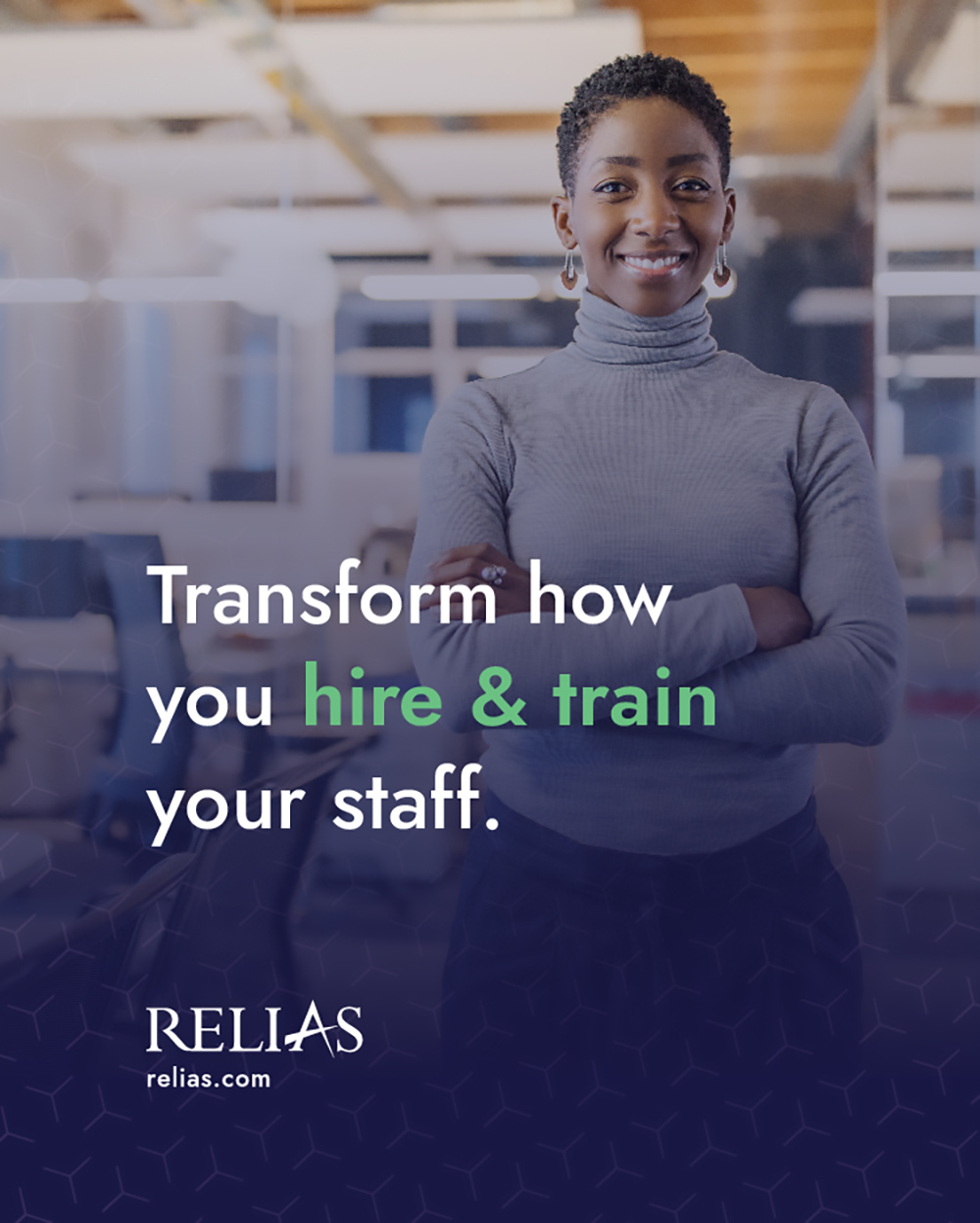 Due to the increasing regularity of SUDs in American society, 10% of children under the age of 18 live, or have lived, with at least one parent living with a SUD (American Addiction Centers, 2023). Through family-based SUD therapy, these children and their families can work toward a better future.
In the following section, we'll outline what you, as a behavioral health professional, need to keep in mind when your organization offers these types of services for families and clients.
Core Principles of Family-Based Therapies
According to SAMSHA (SAMSHA, 2020), all types of family-based SUD therapies share seven core principles that make them effective:
Perceive the importance of therapy on both the individual coping with a SUD and the family of that individual.
Use a cooperative approach that does not place blame. This emphasizes the avoidance of authoritative and/or confrontational approaches to a family-based SUD therapy.
Discover harm-reduction strategies aside from or in addition to sobriety. These strategies should bring positive holistic health benefits to both the individuals in therapy and their family.
Include the wellness of the family, on top of the individual coping with SUDs, in the goals of the therapy.
Accede to the importance of family and friend relationships in the lives of individuals in therapy and how these social networks enable recovery.
Incorporate the family's cultural and community values into the therapy where appropriate.
Acknowledge the chronic and complex nature of SUDs and treat the family therapy in the same manner you would treat therapy for other serious conditions.

Effective Models for Family-Base Substance Use Disorder Therapies
Now that we have a basic understanding of family-based SUD therapies, let's explore a few of the methodologies available to mental health professionals. While this section is not exhaustive, it covers several of the more popular models of family-based SUD therapy and can serve as a starting point for your learning journey on the topic.
Community Reinforcement and Family Training
Community Reinforcement and Family Training (CRAFT) is an approach that helps families and friends get support for loved ones who have a SUD. CRAFT is a skills-based program that addresses the multiple areas of a family's life including self-care, problem solving, goal setting, and pleasurable activities.
CRAFT teaches loved ones behavioral and motivational strategies for interacting with their loved one who has a substance use disorder. The goals of CRAFT are (Roozen et al, 2010):
Helping families to encourage their loved one to get treatment
Reducing the loved one's substance use
Improving the lives of families and friends who are concerned
Family Treatment Court
Family treatment courts (FTCs) are a collaborative approach to serving families with SUDs who also have children within the child welfare system.
A multidisciplinary team, including staff from SUD treatment programs, behavioral health agencies, child welfare, and other community agencies, come together to support the family. FTC provides the caregiver with the opportunity to abstain from substances as well as providing parenting support.
FTCs assess participants for intimate partner violence, trauma, and other mental health conditions in order to make appropriate treatment referrals. Families who participated in FTC were more likely to be reunified. Parents who participated in FTC were also more likely to stay in treatment (Center for Children and Family Futures and National Association of Drug Court Professionals, 2019).
Family Systems Model
There can be power and unison in a family system that can play a positive role in an individual's recovery from substance use disorder. In some instances, however, the family system can resist or interfere with the individual's efforts to make a positive change.
Also, the substance use problems of one family member can co-occur with family discord or another member's substance use, which can lead to greater family breakdown.
Making sense of these various dynamics is very challenging, and therefore knowledge of the Family Systems Model (Ackerman, 1984) is imperative. This model stresses the influence that family members have on another and views the family unit as a complex social system. Therefore, it can prove useful for understanding how many presenting behaviors, including substance use issues, affect the entire family.
Wrapping Up
Substance use disorders are never an easy thing for families to cope with. Not only do family members watch their loved ones struggle, but they, too, can experience various forms of trauma as a result. For behavioral health professionals, family-based therapies can help unravel the complex social interactions taking place within the family unit, allowing the members of the family to begin the healing process.
Jordan Baker is Content Marketing Manager at Relias.
For more than 11,000 healthcare organizations and 4.5 million caregivers, Relias continues to help clients improve clinical and financial outcomes by reducing variation in care. We help healthcare organizations, their people, and those under their care, get better. Better at identifying problems, addressing them with better knowledge and skills, and better outcomes for all. Learn more at www.relias.com.
References
Ackerman. N. (1984). A Theory of Family Systems. Accessed via https://books.google.com/books/about/A_theory_of_family_systems.html?id=Q3NHAAAAMAAJ
Center for Children and Family Futures and National Association of Drug Court Professionals. (2019). Family Treatment Court Best Practice Standards. Supported by Grant #2016-DC-BX-K003 awarded by the Office of Juvenile Justice and Delinquency Prevention, Office of Justice Programs, U.S. Department of Justice
Centers for Disease Control. (2023, August 8). Understanding the Opioid Overdose Epidemic. https://www.cdc.gov/opioids/basics/epidemic.html
Mosel, S. (2023, March 13). Family Therapy for Substance Use Disorders and Addiction Recovery. American Addiction Centers. https://americanaddictioncenters.org/therapy-treatment/family-therapy
Roozen, H. G., De Waart, R., & Van Der Kroft, P. (2010). Community reinforcement and family training: An effective option to engage treatment-resistant substance-abusing individuals in treatment. Addiction, 105(10), 1729–1738. https://doi.org/10.1111/j.1360-0443.2010.03016.x
Substance Abuse and Mental Health Services Administration. (2020). Substance Use Disorder Treatment and Family Therapy. SAMSHA. https://store.samhsa.gov/sites/default/files/SAMHSA_Digital_Download/PEP20-02-02-012-508%20PDF.pdf