Mental health outreach is more prevalent than it has ever been before. Efforts to encourage people to ask for help are seen online, on television, on college campuses, and in corporate headquarters. Many are sponsored by governments, but businesses, educational institutions, and foundations have been the impetus for others. As a result, more people are coming forward than ever before to ask for mental health assistance. This unprecedented rise in requests is a triumph for all in the behavioral health community who have worked for decades to reduce the societal stigma surrounding mental health. But that triumph comes tinged with tragedy. At the very moment people are asking for help when the pandemic has put them under more stress than ever, we in the behavioral health community are struggling to meet that demand. The cruel irony of our current situation is that inadequate reimbursement rates for behavioral health work and low salaries in the field mean that, at just the point the stigma around mental health has decreased, there are too few clinicians available to meet the needs of those who are seeking help.
While, undoubtedly, some stigma about asking for mental health support exists in some communities, overall, there is a societal consensus that people should feel comfortable coming forward and asking for help. That hard fought progress in reducing the stigma around mental health treatment is reflected in a wide range of campaigns. New York City is sponsoring a Mental Health for All People to connect people to counselors and crisis hotlines. Chicago's Un[*]Spoken campaign works with those experiencing loneliness. Smaller communities have sponsored programs. Macon-Bibb Georgia, San Mateo County California, and towns in New Jersey all have similar efforts underway (Axios, Mayor's Tackle Mental Health by Jennifer A. Kingston, May 13, 2022). At Westchester Jewish Community Services, we provide Youth, Teen, and Mental Health First Aid trainings in school districts, for first responders, and community organizations.
One would be hard pressed to find a societal institution less traditionally associated with mental health needs than the National Football League (NFL). But despite the machismo culture, players in the NFL recognized the need for mental health assistance. As a result, under a 2019 agreement between the League and its players, the Comprehensive Mental Health and Wellness Committee was formed. Each team is now required to have a behavioral health team clinician for at least eight hours a week. Seven teams employ someone full time. Players have made videos publicly discussing their struggles.
The National Football League is not the only sports environment where discussing the need for mental health treatment has become more common. Tennis star Naomi Osaka, gymnast Simon Biles, and swimmer Michael Phelps have all publicly discussed their mental health challenges and supported efforts to connect people to help.
The United States military is, similarly, making strides to reduce the stigma associated with mental health. Major General Ernest Litynski has, with the Army's support, talked to troops around the country about his own struggles with mental health. He made a video about his challenges which was posted on the Army's Facebook page. (The New York Times, A General Fights to Destigmatize Mental Health Issues: 'There's a Shame if You Show Weakness', by Jennifer Steinhauer, March 19, 2022).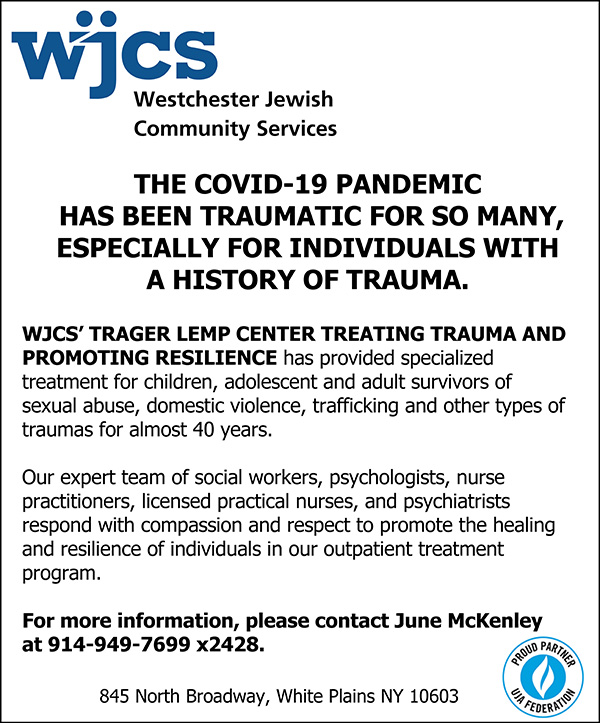 The rapid adoption of telehealth services, a byproduct of the pandemic, has also contributed to an increased comfort level with seeking emotional support. Before the pandemic, seeing a mental health clinician typically meant a trip to a physical office where people may have been concerned they would be seen in the office or in the parking lot. In smaller communities, some may not have wanted to talk to a therapist who regularly interreacted with their family and friends in social settings. Telehealth has changed the parameters of treatment. In most cases, individuals no longer need to travel to be treated but can do it from their home or office. They can work with therapists outside their town with whom the chances of contact outside the session are limited. Some individuals may find further comfort in text messaging a therapist where there can be even more anonymous than in face-to-face encounters.
The reduced stigma around mental health treatment combined with new treatment modalities have given people suffering under the overwhelming stresses of the pandemic greater comfort in asking for mental health assistance. According to the American Psychological Association, over 80% of psychologists who treat those with anxiety disorders have seen an increase in demand for treatment of anxiety. Demand for treatment of depression is up over 70% (American Psychological Association, Demand for Mental Health Treatment Continues Increase Say Psychologists, October 19, 2021). A survey conducted by The New York Times and Psychology Today of mental health professionals in every state showed 9 of 10 therapists said the number of those requesting treatment has increased (Yahoo! Life, There's A Shortage of Mental Health Providers, Now What? by Isabel Burton, May 5, 2022). Community agencies such as the one where I work, Westchester Jewish Community Services, have seen a huge rise in requests for services.
We should be proud that many more people, with our encouragement, have come forward to ask for help. But we are also aware that even before the pandemic there was a struggle to meet the needs of all who requested service. Now it is clear demand is far ahead of our ability to meet it. The National Council for Behavioral Health has stated that 77% of counties in the nation have severe shortages of mental health professionals. It is not uncommon for those in Chicago to wait a year to see a mental health specialist (American Addiction Centers, We're Facing A Shortage of Mental Health Professionals, by Kerry Nenn, January 4, 2022).
Our mental health system, particularly the community-based behavioral health network that is the essential provider of treatment in many locations, has suffered from years of disinvestment. For too long reimbursement rates for these providers from publicly provided health insurance languished. Fortunately, this year's budget contains a substantial investment in expanding a range of behavioral health services and increases the reimbursement rate for clinics. It is a needed first step in reversing the trend. Commercial rates in New York State are, in many cases, even lower. The result is an inability to provide clinicians the salary their education, experience, and societal demand require for their services. Low salaries make it difficult at any time to retain clinicians, but this is particularly true now when salaries in many other fields are rising. Many clinicians are leaving for higher paying jobs and fewer young people, burdened with the high cost of their education and finding more attractive options elsewhere, are willing to work in community-based agencies. The result is a shortage that must seem particularly painful to those in our community who have seen pronouncements about the importance of treatment and now can no longer find it.
This burden of our inability to meet demand is particularly felt in communities of color. There, the needs, all exacerbated by the pandemic, are likely to be greater and providers, more typically dependent on low reimbursement from public and private insurance payments, have great difficult retaining and attracting clinicians. In more affluent communities, individuals can pay privately and therapists, who change higher rates, are more likely to be available.
As a society, if we champion the importance of mental health and seeking treatment, we should be prepared to meet that increased demand. Otherwise, it is unfair to the brave people who come forward. We must support continued work to further encourage people to seek treatment and then invest in behavioral health treatment providers so they can provide that treatment.
Seth Diamond is CEO of Westchester Jewish Community Services (WJCS), one of the largest human service agencies in Westchester County, NY and the largest provider of licensed outpatient, community-based mental health services in the county. To learn more about WJCS, please go to www.wjcs.com.